AAK's flaked fats deliver the perfect pizza experience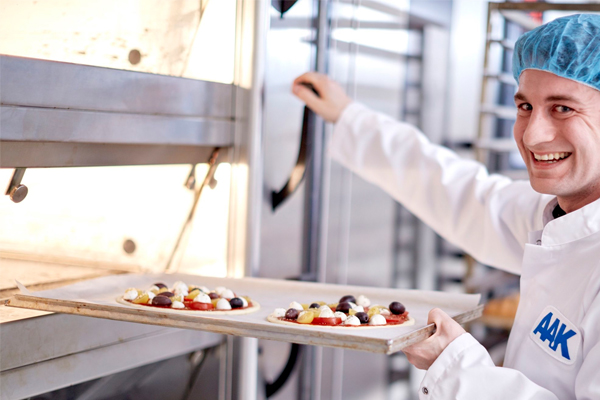 AAK has launched a range of flaked fats for pizza dough that enhance crust quality, taste and texture of thin and deep-pan pizzas, as well as offering easy handling during the production process.
AAK's flaked fats enable food producers to achieve optimum crispiness in thin-crust pizzas and an indulgent, moist crust in deep-pan recipes. Visual appeal is also improved, since flaked fats create clear air-pockets in the pizza and a more open dough structure that results in a pizza that looks more artisanal and delivers an artisan-style experience.
The solution also makes it easy to achieve the ideal dough consistency, maintain the shape of the dough on the production line and reduce shrinkage after baking.
The free-flowing nature of AAK's flaked fats makes them easy to handle, and can be used in automatic lines, enabling a seamless production process. In most dough-based applications, flaked fats are incorporated directly into the dough towards the end of the mixing process, which maintains the structural integrity of the flake. 'Oiling out', which makes pizza's greasy, is also reduced with the new fats.
Rasa Moorthamer, business development director at AAK, said: "Today's consumers want pizzas with artisan quality, taste and texture. Our expertise in vegetable oils and fats ensure our flaked fats give the premium pizza experience consumers are looking for. This versatile solution allows for the creation of a tasty product that can make production simpler, while opening the door to unique sensory experiences, whether the pizza is sold frozen, chilled, fresh, or as a dry-mix."
Related content