Loryma demonstrates sustainable starch solutions at FiE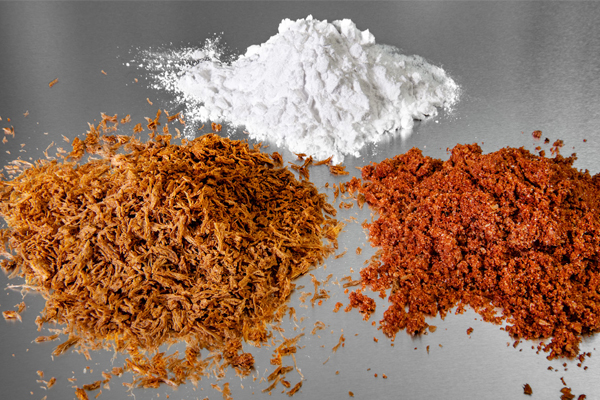 Loryma, a producer of advanced ingredients made from wheat, will focus on solutions to meet the world's growing need for high quality, protein-rich food at this year's FiE.
With Lory Tex, Lory Bake, Lory Starch and further functional specialities, the company offers a range of options for products such as vegan meat alternatives and enhanced bakery goods, as well as processed foods. Samples including vegan bacon, low-calorie muffins and high-protein bars will demonstrate both the ease of processing and added value of this new generation of wheat-based raw materials.
Loryma developed its Lory Tex textured wheat proteins as a solution to rising demands for vegan protein sources. Lory Tex improves texture, taste and the nutritional value of vegetarian and vegan alternatives, and many more applications. It is highly flexible, as it is neutral in both odour and flavour, with various forms and colours available for use in a variety of food concepts.
As part of the company's functional blends portfolio, Lory Bake Cereal Binder and Lory Bake Muffin HP allow for the creation of snacks that are high in protein and fibre, yet low in sugar. At FiE, visitors can taste samples demonstrating how easy it is to produce products with optimised nutritional values using ingredients that are sustainable and eco-friendly.
These offerings will be complemented by Loryma's base portfolio consisting of Lory Starch – native and modified wheat starches for the enhancement of bakery, confectionery and convenience products, as well as functional blends to improve coatings, breadings, stability and texture of numerous finished products.
Henrik Hetzer, managing director at Loryma, said: "It is commonly agreed that due to the ever-increasing needs of the worldwide population, forward-looking concepts are urgently requested. Otherwise, the environment, agriculture and food industry will be continually over-stretched. Therefore, our most important guiding principle is to develop high-quality raw materials that support industry and, moreover, offer optimised dietary impact while being sustainably produced."
Related content