CCEP announces £10m brand refresh for Diet Coke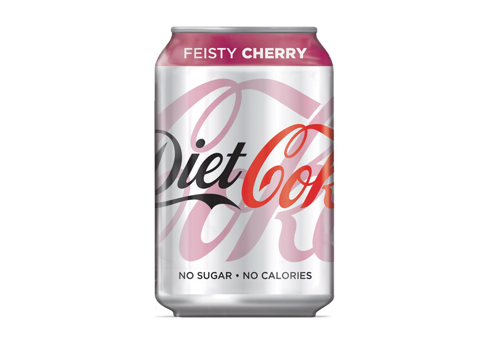 CCEP has unveiled a new £10 million advertising campaign for Diet Coke to support its new brand refresh for 2018. The new pack design will coincide with the arrival of new flavours and a new marketing campaign.
Following an extensive design process, the updated design has been developed specifically for the UK market in mind. With the aim of appealing to both current fans and new drinkers, the iconic silver can will incorporate a larger logo etched into the background.
Coca-Cola Zero Sugar Peach will also be available following the success of the brand's Cherry and Vanilla variants in 2017.
As part of the brand refresh, two new flavours are also set to join the Diet Coke family in the UK: Exotic Mango and Feisty Cherry.
This is the first time the brand has introduced new flavours since 2003 and the variants will be the first in the Diet Coke portfolio to feature a brand-new contemporary design.
The new flavours will be available in a range of pack formats, including 500ml PET and 330ml cans in both price marked and plain packs, 1.25ltr and 8x330ml can multipacks.
Completing the trio of  developments for the brand, is a new campaign creative Because I Can which includes a 30-second TV ad.
Simon Harrison, customer marketing director at Coca-Cola European Partners, comments, "2018 promises to be an exciting year for Diet Coke as we continue to evolve and update the brand for both loyal drinkers and a new wave of fans coming into the brand for the first time.
"The new additions were designed with some of the fastest-growing consumer trends in mind, and underline our commitment to offering consumers even more choice through a portfolio of light flavour options."