Aglaia and Gelymar team up for alginates and carrageenans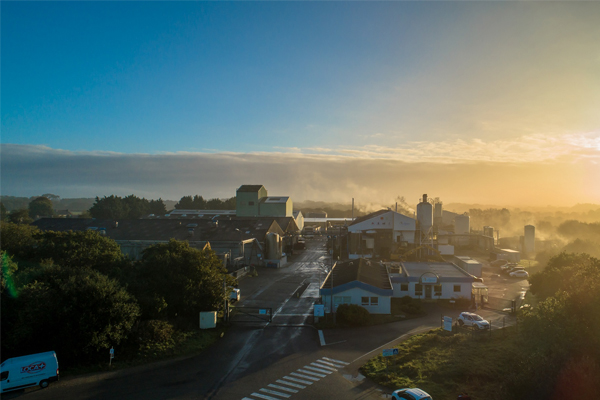 Algaia's factory
Algaia and Gelymar have announced a new, long-term commercial and development agreement together.
As of January 2019, Algaia, a produce of alginate and speciality algae extracts, will not only continue to represent Gelymar in Europe for carrageenan (red seaweed extracts), but both companies have also decided to use a joint commercialisation channel in the US.
Both Gelymar and Algaia will market their algae ingredient products in the North American region through AIDP Inc., Algaia's current US distributor for use in food, nutraceuticals and personal care products. Their whole portfolio of solutions will be available through AIDP Inc.
"Until recently, food or personal care manufacturers willing to have direct relationship with a one-stop-shop producer in the field of seaweed extracts had a limited choice," explained Andres Hohlberg, CEO of Gelymar.
"Gelymar and Algaia remain independent companies in term of equity but both companies share the same ethics, mind-sets and value proposition with their manufacturing facilities being located next to abundant fresh seaweed biomass. As we like to say, we both share the same 'ethiquity' in the way we serve the market in its evolution toward natural and sustainable sourcing."
"There are multiple synergies between both companies' portfolios, and many customers in Europe had already expressed their satisfaction in obtaining both a full range of algae solutions and the proximity of regional R&D facilities and technical-commercial experts 'speaking their own language'," added Fabrice Bohin, CEO of Algaia.
"We have a long history of trustworthy collaboration and both companies share the same obsession for customer satisfaction, sustainable sourcing, waste development, environmental protection, CSR, highest industry standards, agility, and innovation spirit. As of now, our US customers will be able to benefit from these synergies as well."
Related content