Strong Roots tops UK's 50 fastest-growing food and beverage firms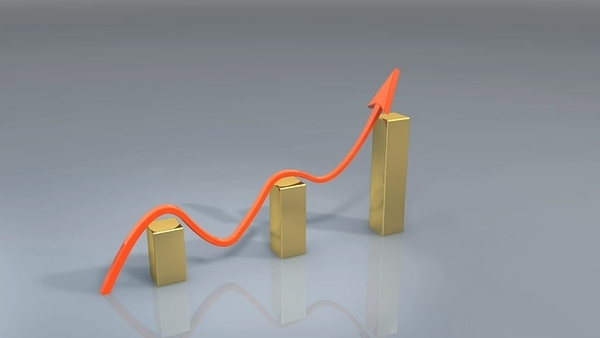 The UK's fastest growing food and beverage company has been named as plant-based business Strong Roots, according to Alantra's annual Food & Beverage Fast 50.
The listing of the UK's fastest-growing privately owned businesses includes many with double-digit annual sales growth over the past two years. Strong Roots doubled its turnover each year to achieve an annual growth rate of 109.1%.
Investment bank, Alantra said the accelerated growth reflects the ability of the businesses to understand changing consumer appetites and to tap into trends driving purchasing behaviour, both in the UK and internationally.
Despite an impending Brexit, many of the businesses included in the ranking are making significant inroads into new markets overseas, taking advantage of the value of the Made in Britain label. This includes brewer Innis & Gunn Holdings (ranked 13 with CAGR 37.8%), which is considered a market leader in its category in Canada and the number two in the US.
Others are focused on innovation and new product development, targeting new customers in the UK and globally. For these reasons, Alantra anticipates that the UK's food and beverage sector will continue to attract attention from investors.
This includes both trade buyers as the larger food and packaged goods companies look to acquire new sources of growth; and private equity, with some 22% of the Fast 50 backed by financial investors.
According to the ranking, key consumer trends supporting business growth include:
Increased demand for healthy products
The rapid growth of flexitarianism over the past year is one example of this trend, benefitting businesses such as Strong Roots.
This theme extends to the drinks market where companies such as Harrogate Water (ranked 37 with CAGR of 24.3%) appear to have capitalised on the introduction of new taxes on high-sugar products in the UK. Vitamin and supplements maker Bee Health (ranked 12 with CAGR of 38.3%) and healthy snacking specialist Grenade (ranked 2 with CAGR of 92.9%) are similarly benefitting from this trend.
Consumers' desire for authenticity
Demand for high-quality, artisan products and an ability to resonate with the customers is fuelling the growth of companies such as craft beer maker, Brewdog (ranked 4 with CAGR of 57.9%), as well as premium goods manufacturers such as St. James Smokehouse (ranked 34 with CAGR of 24.5%) and Abergavenny Fine Foods (ranked 38 with CAGR 23.9%).
Affordability
Businesses that offer affordable treats are seeing demand from cash-pressed consumers who look to make discretionary purchases of small indulgences. Examples include companies such as Pots & Co (ranked 3 with CAGR of 89.7%) and The Cake Crew (ranked 14 with CAGR of 37.4%) along with a significant number of heritage brands.
Simon Peacock, partner and UK food & beverage leadership, Alantra, said: "This year's ranking offers a glimpse into how the most agile brands are exploiting the fast-moving marketplace. It is their commitment to product quality and customer service that is in turn driving dramatic improvements in their sales."
Related content