Chr. Hansen expands R&D centre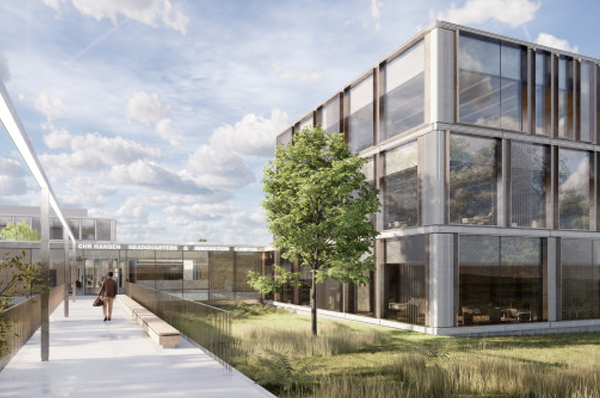 Global bioscience company Chr. Hansen is expanding its research and development facilities north of Copenhagen to meet the increasing demand for natural and sustainable products.
The project, in co-operation with PensionDanmark, focuses on making Chr. Hansen's campus a modern and future-proof center for innovation, knowledge sharing and customer support, with laboratories for an additional 250 scientists
The aim is to create future-proof facilities for research and development sustaining Chr. Hansen's strong position as preferred supplier of natural ingredients and microbial solutions to the global food, health and agricultural industries.
In addition to the labs, a major new application center will be established where Chr. Hansen, together with customers from all over the world, can test and tailor-make new and innovative products in a realistic production environment.
"This is truly an exciting project for Chr. Hansen, who has been growing steadily over the past years" said CFO Soeren Westh Lonning. "With this investment we will ensure room for growth and innovation gearing ourselves for the future, which looks promising for a company that offers natural and sustainable solutions to some of world's most important challenges such as reducing food waste, feeding a growing world population and reducing the use of chemicals.
A modern, flexible workplace with state-of-the-art labs in inspiring surroundings will help attract the talents we need to stay at the forefront and proceed on the sustainability journey. Moreover, it will contribute to strengthening our long-term position as a leading bioscience company," he said.
The first ground will be broken next year, and the new buildings are expected to be finished late 2022.
Related content