All eyes on sugar, again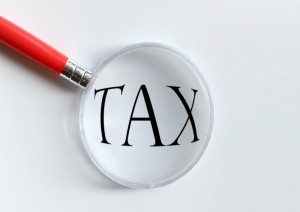 The UK government has finally unveiled its Childhood Obesity Plan. Following a one-year delay, much of the response to the long awaited plan has been critical.
The British Medical Association said the government had 'announced a weak plan rather than the robust strategy it promised', while the British Dental Association said 'it will take more than half measures to deal with the sugar crisis'.
Chef Jamie Oliver, who has been an outspoken campaigner for a sugary drinks tax in the UK, expressed his disappointment: "I'm in shock," he said. "The long awaited strategy is far from robust. It contains a few nice ideas, but so much is missing."
With heavy emphasis placed on sugar, food and drink associations have naturally expressed their disappointment at the plan's focus and have called on government to reconsider in favour of a whole diet approach. Food and Drink Federation director general Ian Wright commented, "The target set for sugars reduction in the plan is flawed. It focuses too strongly on the role of this single nutrient, when obesity is caused by excess calories from any nutrient."
Indeed, commitment to the sugary drinks tax announced in the Budget earlier this year seems to be the only concrete action declared in the plan, but it came in the same week that businesses involved in just about every area of soft drinks grouped together to launch a campaign urging the government to ditch the proposed sugar tax.
With supporters including the British Soft Drinks Association, British Beer & Pub Association, Food and Drink Federation, NFU Sugar, Automatic Vending Association, National Federation of Retail Newsagents and the Scottish Grocers' Federation, the campaign – Face the facts, can the tax – aims to flag up evidence that the tax will harm the economy, while failing to have any significant impact on levels of obesity.
Adding fuel to the fire, its launch aligns with the publication of an Oxford Economics report which concludes that the proposed UK soft drinks tax will lead to a reduction of just five calories per day, but will risk more than 4,000 jobs across the UK and reduce the industry's contribution to the economy by £132 million.
First discussed in the UK in 2013, and only becoming something vaguely concrete earlier this year, it seems government is pinning all its hopes on the levy. Where is the holistic approach to tackling childhood obesity that everyone – from medical groups to the food and drink industry and Jamie Oliver in between – has been calling for?
Related content