Urban Bistro set for growth as orders flow in first year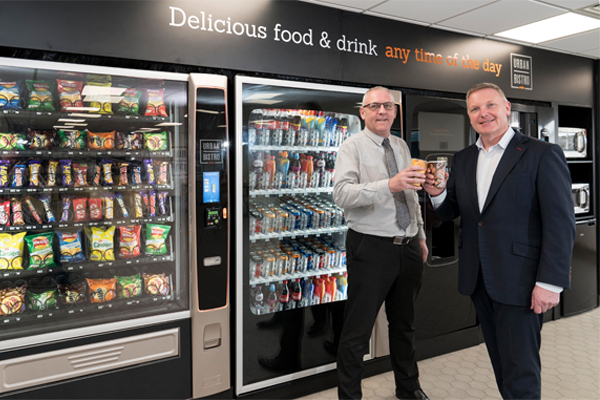 Urban Bistro, a food-to-go vending solution, is gearing up for further UK wide growth just a year after the start-up was launched by Crewe-based Wrights Food Group.
As company catering operations and leisure complexes look to provide a high quality, cost efficient food offering for staff and customers, Urban Bistro plans to double its workforce so it can increase the number of units in the marketplace from 200 to 400 over the next year .
Established in February 2018, Urban Bistro is the first vending business in the UK to directly manufacture and deliver fresh, wholesome food on a daily basis.
Each day, food is freshly prepared by the company's chefs before being delivered by refrigerated vehicles – a model the company says is a unique offering in the market. Urban Bistro also supplies a range of hot drinks, cold drinks and snack machines to suit any application.
In order to minimise food waste, telemetry monitoring also allows product prices on items which are nearing their shelf life to be reduced remotely so sales can be encouraged.
In addition to cash, the Urban Bistro range of machines also accept cashless payments from contactless cards and mobiles including Wave, Apple Pay and Android Pay.
Ian Dawson, Urban Bistro's sales and development manager, said: "As organisations across the private and public sector look for 24/7 cost effective catering solutions, Urban Bistro is well placed to continue its growth trajectory providing a viable alternative to fully manned cafeterias and staff canteens, without compromising on quality and taste.
"Innovation, customer service and the continuous supply of fresh, own-manufactured food products has laid the foundations for further growth and by reinvesting back into the business, Urban Bistro will continue to secure jobs for local people, whilst redefining the vending industry."
Related content