Horsing around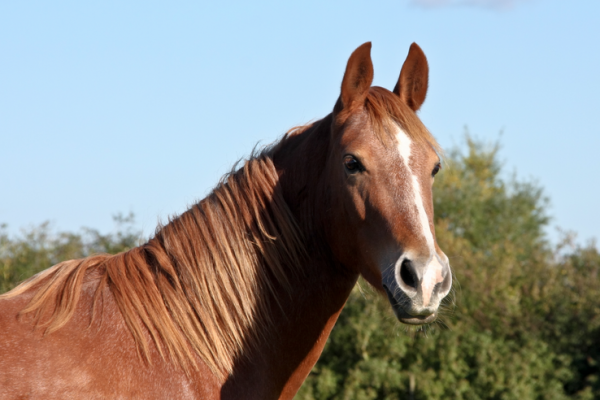 Earlier this month I visited Doncaster Racecourse. Whilst I wasn't there to watch any races, horses were certainly on the agenda – it was Highfield ABC's Fighting Food Fraud event and, of course, 'horsegate' was one of the buzzwords of the day.
Professor Chris Elliott, director, Institute for Global Food Security at Queen's University in Belfast, who the government tasked with investigating the horsemeat scandal and reviewing food supply networks in the UK, reminded us that a few years ago, food fraud was not something that many people were aware of. Fast forward a few years and it's now one of the biggest challenges worldwide for people to get to grips with.
He explained that it's hard to pinpoint the start of the horsemeat scandal. Of course, we all remember the day the story broke in early 2013. But Professor Elliott estimates that around 2007/2008, the economic crisis in Europe was the trigger for contamination. Many people couldn't afford to keep their horses anymore and they became available on the market for a few Euros per horse – this culminated in the disappearance of around 50,000 horses across Europe, which are likely to have ended up in our food.
Professor Elliott explained that as part of his investigations, he has a map of the world with evidence of people not only getting ill as a result of food fraud, but also dying from it. He warned that there will be another scandal, but next time we might not be so lucky – horsegate damaged consumer trust, however it posed little threat to health, luckily.
Professor Elliott says, "2013 was a wake up call for the UK. While there was no direct evidence of a threat to public health, there have been food fraud scandals in other countries that have affected thousands – and, in some cases, hundreds of thousands – of people. In China in 2008, over 300,000 infants were made ill by adulterated milk, with six sadly dying.
"With organised gangs becoming attracted into food fraud, we must act now to prevent public health threats. The idea that 50,000 horses could just disappear may seem incredible to some, but the scale at which some of these gangs can operate is huge. Wherever there is money to be made – and the sums involved in food fraud are in the billions – criminals will find a way.
"The establishment of the National Food Crime Unit by the Food Standards Agency is a good first step, and having spoken to its head, Andy Morling, I am hopeful that we can begin to tackle the issue and better protect the public.
"The only way we can succeed is for everyone, from farmers and producers to retailers and the authorities, to work together to improve the tracking and auditing of our food supply chain."
Related content