Fighting vegan nutrient deficiencies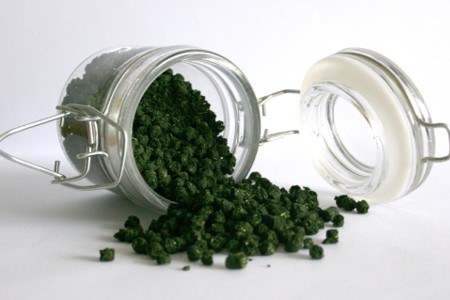 Naturally containing a cocktail of proteins, minerals, vitamins and omega 3, Luzixine, from L-RD, offers a new innovative Novel Food ingredient from French origin, guaranteed without GMO for food supplement professionals.
Vegan, vegetarian and more recently, flexitarian diets are increasing. Across the world, people are reducing their animal-based product consumption, especially meat and dairy products, which could be having consequences on their nutritional balance.
In a study published in The Journal of the American Osteopathic association, researchers from the Mayo clinic (USA) found a lower intake in calcium & vitamin D, ferritin and vitamin B12 in vegans.
Although the vitamin B12 (a vitamin found only in animal products) deficiency in vegans and vegetarians is well known and its supplementation always recommended by doctors, iron and calcium deficiencies are unknown and rarely taken into account.
They could have neurological consequences, cause anaemia and  reduces bone density, among other diseases.
Currently it is estimated that 2% of the world's population is vegan and 5% is vegetarian, however the number of flexitarians (people reducing their animal-based products, mainly meat) is booming: 23% globally, 34% in France, and 69% in Germany.
According to Nielsen, vegan food sales topped $3.3 billion in 2017, an increase of 20% on 2016.
Luzixine is a 100% natural extract of French alfalfa (Medicago sativa) leaf whose nutrient density makes it an ideal supplement for those with specific nutritional needs. The nutritional benefits of Luzixine have been shown in 3 clinical studies conducted in Peru, India and Congo, on population with specific deficiencies (anaemia or chronic malnutrition).
Rich in proteins, omega 3, calcium, iron, pro-vitamin A, vitamins E, K1, B8, B9, B6, Luzixine is made from sustainable & local farming in the respect of biodiversity, soil and humans. Minimally processed, this French alfalfa extract is also clean label, GMO-free, gluten-free, vegan and novel food approved.
For more information, find Luzixine at Vitafoods Geneva, Stand K5.
Related content