Prost!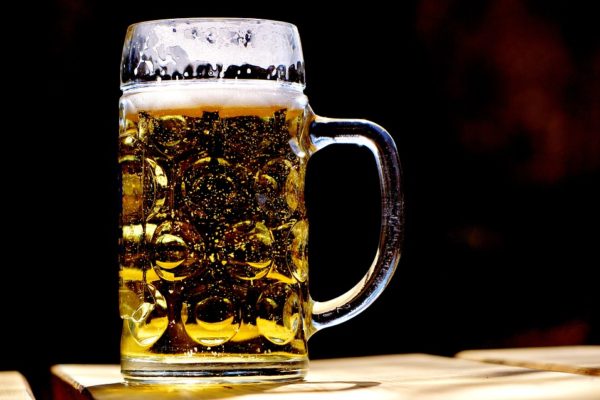 I was in Munich, Germany, last week for the Drinktec trade fair. While there, I met several people who were taking the opportunity to extend their stay to celebrate this year's Oktoberfest. Held annually in Munich, the world's largest beer festival is running from 16 September to 3 October and, as usual, more than six million litres of beer is expected to be consumed this year.
New research from Mintel suggests that as consumer interest and priorities shift, it may well be lighter beer that's on the menu for this year's festivities, with more than one quarter of consumers in France (28 per cent) and Germany (27 per cent) agreeing that low or no alcohol beer (ABV below 3.5 per cent) tastes just as good as full strength beer (four to six per cent ABV). In the 18-24 age category, this rises to 37 per cent of French consumers and 31 per cent of German consumers.
In addition, the research reveals that just one in 10 (nine per cent) German consumers say they would be embarrassed to be seen drinking low or no alcohol beer, followed by 14 per cent of consumers in France.
Jonny Forsyth, global food and drink analyst at Mintel, says, "As health and wellness trends influence alcohol consumption more and more, consumers are being drawn towards moderate beer options and the stigma of drinking low or no alcohol beer is being challenged.
"Looking to the future, the global beer market will see even more moderate innovation as Millennials in particular seek healthier and less calorific beer options. This goes hand in hand with a number of brands working to raise the quality of the product, especially non alcoholic beers. Germany in particular is now making high quality non alcoholic beers and, as a result, non alcoholic beer has now become a mainstream option."
Across Europe, 33 per cent of Spanish, 23 per cent of German, 11 per cent of UK and nine per cent of French consumers drink non alcoholic beer. With around one in 10 low or no alcohol beer products launched in Spain (12 per cent), Germany (11 per cent), Poland (nine per cent), the UK (seven per cent) and France (six per cent) in 2016 – compared to China where 29 per cent of beers launched in 2016 contained low or no alcohol – it seems there is a market for lighter beer innovation in Europe.
Related content