Dare To Do More with PepsiCo graduate challenge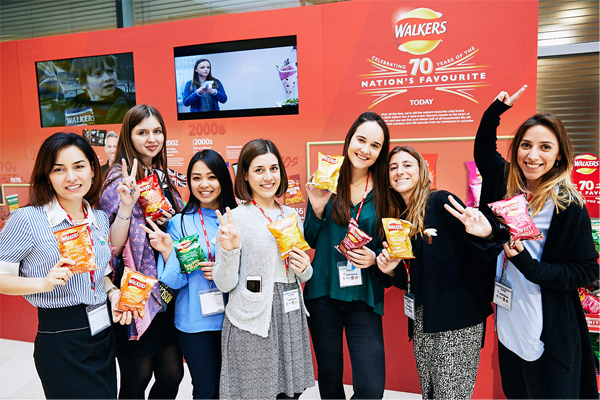 PepsiCo is calling on graduates to identify the next big food and drink trends in its annual challenge, Dare To Do More.
The highly competitive initiative, lasting 12 weeks, is seeking undergraduates in its Europe Sub-Saharan Africa (ESSA) sector with a passion for business to identify what they believe will be the next food or drink sensation. Applicants are tasked with creating their own unique food or drink product, or developing an existing PepsiCo product, pitching it to PepsiCo leaders, and explaining how they would take this to market.
Candidates that reach the final stage of the student challenge will be given the opportunity to interview and land a spot on one of the company's PepsiCo Go graduate programmes within Europe. Candidates will also go head-to-head and compete for the grand prize of a trip to New York, where they´ll meet other winners from across the globe and get the opportunity to present their idea to PepsiCo´s global leadership team.
The programme will be available across eight markets: the U.K., Spain, Belgium, the Netherlands, Serbia, Poland, France and Turkey. The successful graduates will have the opportunity to work with colleagues from all over the world on some of the biggest and best FMCG brands on the planet.
Paul Campbell, senior vice president supply chain, Europe Sub-Saharan Africa, PepsiCo said: "The Dare To Do More challenge is a fantastic way for future talent to engage with us at PepsiCo. Supply Chain is on the verge of a massively transformational stage of its evolution, with the advent of eCommerce and new ways for consumers to connect with suppliers.
"Across our Supply Chain, we are looking for people with real curiosity to understand how things work today and really challenge whether we are set up for the future. We are bringing state-of-the-art technology and thinking to our manufacturing and distribution operations. Joining our PepsiCo Go programme is a great opportunity for graduates to influence the future direction we take."
How "Dare to Do More" works:
Stage one: PepsiCo University
The first stage gives candidates the opportunity to get an insider's view into life at PepsiCo. Through a virtual learning experience, graduates can discover more about the company and organise online webinars with both leaders and former PepsiCo Go graduates. Candidates can register here at: daretodomore.pepsico.com.
Stage two: Submit ideas
The second online stage calls for graduates to submit their business case for what they think the next big food or beverage trend will be and why, and how it can be taken to market. This can be through the creation of a new product, or by adapting one of PepsiCo's current lines.
Stage three: Mentors help further develop the finest ideas for the final
The best business minds from the second round will secure a place in the final and will get the opportunity to present their ideas to a panel of PepsiCo market experts. All finalists will work alongside an experienced PepsiCo mentor to prepare for the final and will be given the opportunity to interview for a position on PepsiCo's competitive graduate programme, either within the Digital, Insights or Supply Chain team.
Related content