Synergy Flavours expands in Thailand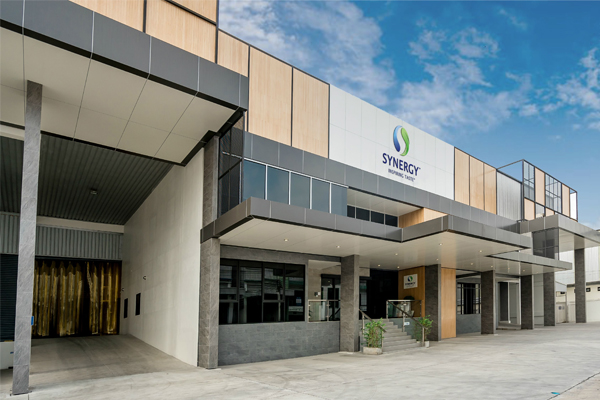 Flavour company, Synergy Flavours, a division of Carbery Group, has doubled the size of its Thai operation to meet growing demand for its innovative flavour solutions in Asia-Pacific.
The expansion of its site in Samutprakarn has created an additional 2500m2 of space, including 1,500m2 dedicated to manufacturing, plus five new sensory labs. The additional space will accommodate more than double the current workforce, with investment in human resources across all departments being made over the coming months and years. Further investment in GC/MS analytical equipment will be made in 2019, enhancing local capability.
Synergy's parent company entered the South East Asian market in 2008 and opened a manufacturing facility in Bangkok in 2013. Since then, sales have increased dramatically, with the operation now servicing a growing number of countries beyond South East Asia, including New Zealand, Pakistan, Myanmar and India.
The Thai facility produces sweet and savoury flavours, as well as seasonings in liquid and powder formats. The dairy flavour and lactic yeast extract range from Synergy's Dairy Taste production facility in Ireland is also warehoused and distributed from Thailand. Through its parent company, Carbery, Synergy has a unique dairy heritage that has inspired an authentic and popular range of cheese, butter and milk flavours, which deliver a fuller and creamier taste to a variety of end products.
Customers in Thailand and across the region can benefit from specialist Asian creation and applications support across categories including beverage, bakery, confectionery, savoury, and dairy.
Geoff Allen, managing director Synergy Flavours (Thailand), said: "Customers rely on us for our technical capabilities, responsiveness and dairy expertise, which all help to ensure we stand out in the dynamic and exciting food and beverage markets of the region. Our global footprint and capabilities are also invaluable and help fuel our continued success.
"An example of an exciting flavour innovation that has captured the attention of the region is our Hokkaido-type milk flavour. By analysing real Hokkaido milk using gas chromatography, we developed a flavour mimicking the profile at our UK facility. We were then able to use our dairy expertise in Ireland to develop a milk flavour that also builds in mouthfeel and creaminess in a variety of applications such as biscuits, cheese and bakery applications. We now sell this product right across Asia to create many on-trend products."
Steve Morgan, CEO of Synergy Europe & Asia, said: "Since 2013, we have established a strong and sustainable local business in South East Asia, with a talented team of experts in every discipline. Demand for our quality flavouring solutions across the whole region is booming thanks to their versatility across applications. Synergy's ability to invest further to meet growing demand reflects this hard work. With export accounting for 60% of sales from the site, our ability to scale-up and serve a broader customer base in the region is going to be key to achieving our growth plans."
Related content