Automating sushi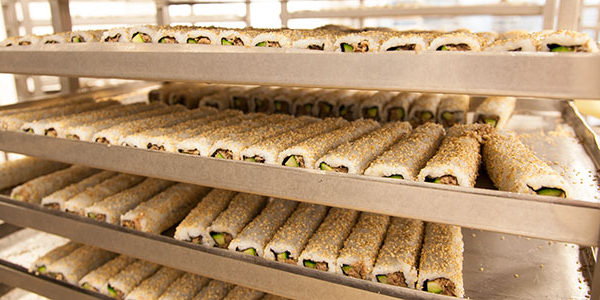 Ichiban UK, a supplier of both own label and branded sushi for major retailers, has invested in automation to ensure compliance with retailers' codes of practice. The OAL system has prevented label and packaging errors that can result in substantial fines and help identify areas for improvement during production.
The company is using a single automated system to control its packaging lines and integrate existing packaging devices. It works by scanning a 2D barcode printed on every product to check and verify the date code and ensure packaging is correct. If a mismatch error occurs, the line stops and the problem is investigated.
Payback has been shortened through the use of OAL's Factory Performance software module that provides production information on improvement areas. When a line stop occurs, operators must record a reason code on the touchscreen terminal. The recorded data is both highly accurate and can be used in real time, so actions can be taken if any issues occur.
The automatic system replaces existing manual production logs.
Related content